Music feeds on love. It may sound cliché but even science can prove it: according to a 2007 study from the University of Florida, more than 60% of the most popular songs deal with topics of the heart. It shouldn't come as a surprise then that some artists show this love on stage alongside their muse.
Here are some of those couples that can also be categorized as iconic artists.
Beyoncé and Jay-Z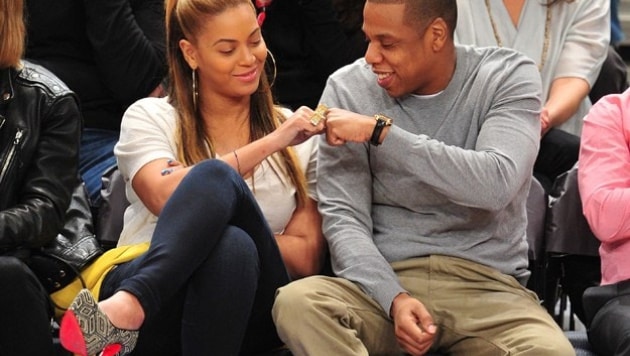 It's been twenty years that Jay and Queen B. have dominated the world of music. But they haven't stopped there, the power couple has successfully created an entire empire around them. Experienced entrepreneurs, influential figures even up to the top of the state (they're friends with the Obamas), any appearance from either of the stars ignites a fury from their respective publics. Beyoncé and Jay-Z have collaborated many times ("03 Bonnie & Clyde", "Crazy in Love", "Déjà Vu" or "Drunk in Love") and have even toured together. When they're not side by side, their life as a couple has been the central subject of their albums, as Beyoncé with Lemonade in 2016, which exposed the infidelities of her husband and their difficulties to overcome it under the floodlights of the media.
Jack and Meg White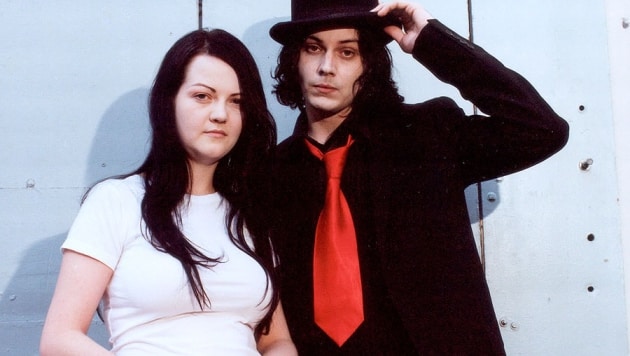 Unlike other star couples, Jack and Meg White never sought to take advantage of their relationship by displaying it, quite the opposite, since this married couple has long claimed that they were actually ... brother and sister. In reality, Jack Gillis met Meg White one evening while reading poetry during an open scene in the café where she worked. They married in 1996 (Jack went against the norm by adopting Meg's last name), just one year before founding the White Stripes. They divorced in 2000, three years before the success of "Seven Nation Army" but continued their artistic journey together, as if nothing had happened, up until 2011.
Ike and Tina Turner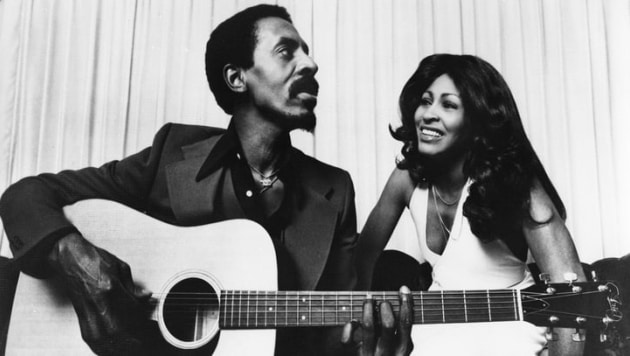 Over the two decades during which this duo was married, they were referenced as an example of success, far from the reality of behind scenes. As they churned out hits like "A Fool in Love," "River Deep - Mountain High" or "Proud Mary," and helped break barriers between black and white music, Ike Turner brought hell to life and his partner, eventually leading to divorce and bitterness between the two.
ABBA (Agneta Fältskog et Björn Ulvaeus/Benny Andersson et Frida Lyngstad)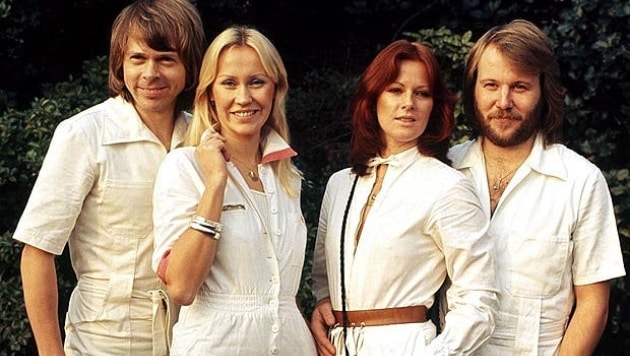 Formed in 1972, the Swedish group isn't made up of just one couple, but two! The first, composed of Agneta Fältskog and Björn Ulvaeus, was married between 1971 and 1980, while the second, bringing Benny Andersson and Frida Lyngstad together, was a shorter union, lasting between 1978 and 1981. The two romances ended relatively shortly one after the other, making it impossible for the four to continue their common musical adventure by putting aside domestic problems.
Paul and Linda McCartney/John Lennon and Yoko Ono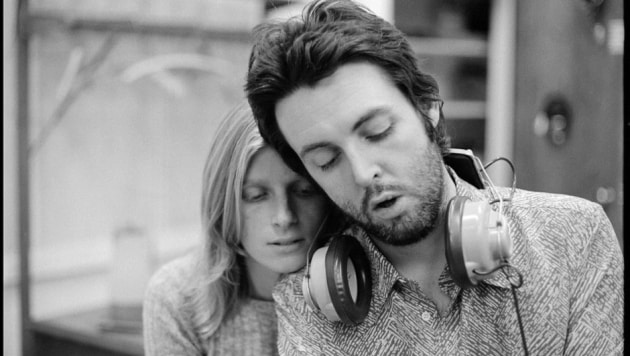 John Lennon and Paul McCartney were inseparable. The two musicians who make up Rock's most creative duet, broke up after being so fusional and lead their lives in parallel after the Beatles' separation, always critical of what the other was doing. Both compensated for the absence of their alter ego by a loving partner with a strong and eminently complementary character: Linda Eastman, renowned photographer to transformed singer on the album Wings with her husband and Yoko Ono, an inventive visual artist, became a more artsy singer, dare we say, an experimental one.
Stevie Nicks et Lindsey Buckingham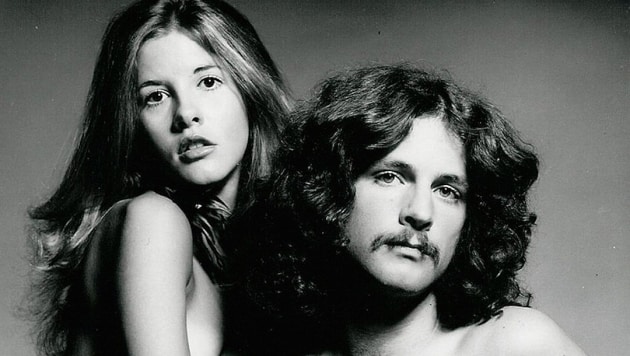 Fleetwood Mac's destiny was not a long calm river. It suffered the psychodrama caused by different romances and infidelities between its members. The band fed mainly off of the union between the group's two leaders, Stevie Nicks and Lindsey Buckingham who had met in 1965. At the time, the seductive blonde singer couldn't resist the charm of the teacher converted into a virtuoso guitarist, but it wasn't until 1975 that they combined their talents and went on to garner worldwide success. From their stormy sentimental relationships the album Rumors was born, destined to become the eighth best-selling album of all time.
Johnny Cash and June Carter Cash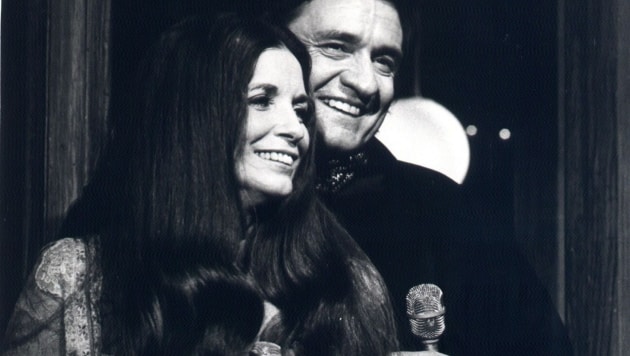 Heralding from a family whose names are inseparable from country music, June Carter regularly crossed paths with Johnny Cash, the black sheep of this musical genre, considered at one time as a possible rival to Elvis Presley, who was also signed at Sun Records. According to Cash, Carter saved him along his path to self-destruction. Eighteen years after their first meeting at the Grand Ole Opry, he married her in 1968 at the Ice House in London and they formed a united couple until the death of June in 2003. Soon followed Johnny's death after succumbing to heartbreak and loss. A posthumous album named "June Carter and Johnny Cash: Duets," released in 2006, celebrated their unique musical relationship.
Sony and Cher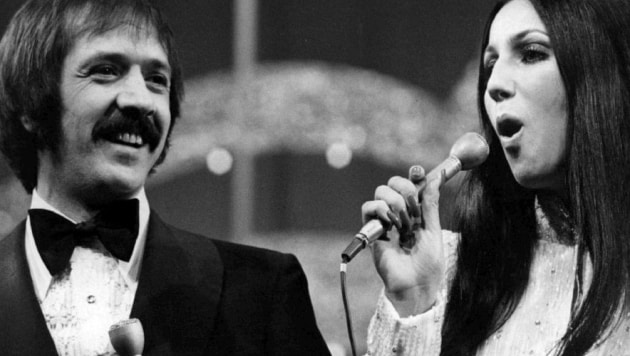 This is a duet whose romance has become a part of the music, since their marriage began in 1964 at the same time as each of their musical careers and ended in 1975, terminating their collaboration. Nothing predestined these two lovers to become a flagship couple in music, the two initially performing in the shadows, as singers for Phil Spector. But in just one hit, "I Got You Babe," their love story turned to one of success, even allowing them to have their own TV show. And to say that Sonny Bono was forced to stay in the background for the benefit of Cher, the latter being frightened at the idea of ​​being alone on stage, begged him to accompany him and form a duet with her ...