What if we told you it's now possible to use Jamzone with other music apps like AmpliTube? Your iPad can manage it thanks to the support of Inter-App Audio! Plug in your instrument, set your sound in your favorite Music App, return to Jamzone to start your backing track, and start jamming!
How it works?
InterApp Audio support allows you to play your favorite instrument in another app (say, a pedalboard app adding effects to your guitar sound) and import it into Jamzone mixer. Let's take an example!
Hardware
First, you need to get an audio interface to connect your instrument to your device. There are a few options in each price range, so feel free to browse to search the interface that fits your instrument and needs. Here are the most popular ones:
iRig HD2
Focusrite - iTRACK Solo Lighting
Tascam iXZ
iRig 2
Case Study : Satisfaction / Guitar / AmpliTube / Jamzone / iRig 2
1. Connect your guitar to the iPad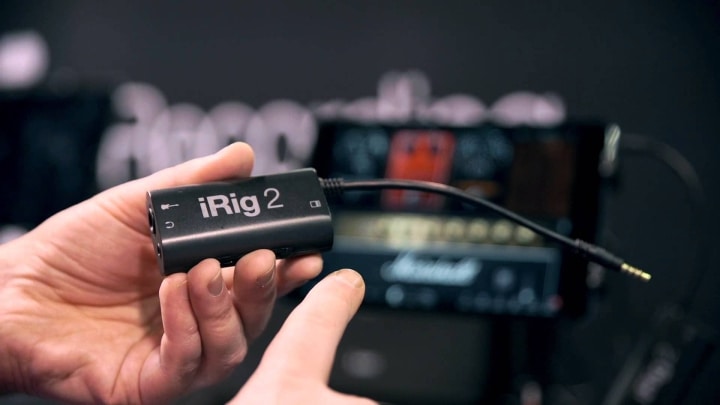 Plug your instrument to the jack input of iRig 2 and connect iRig to your iPad.
2. iRig 2 settings
You can adjust the input volume of your instrument (gain) directly in iRig 2. Go easy on the gain to keep a clean sound and avoid sound disturbances.
3. AmpliTube settings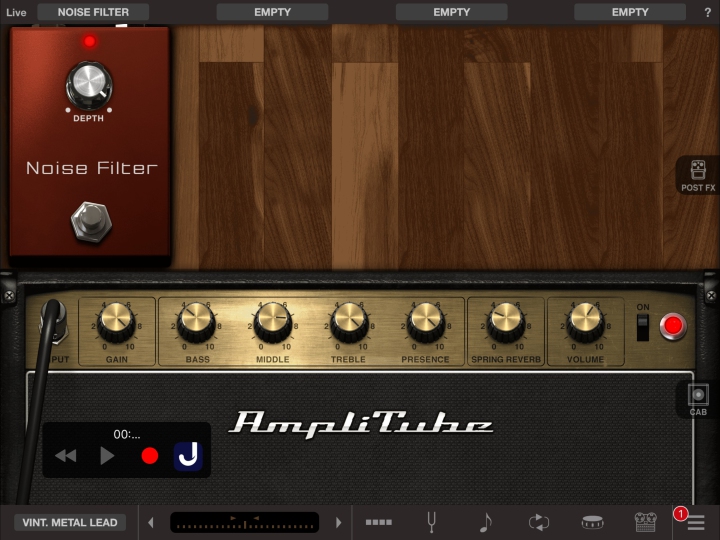 Once downloaded, launch AmpliTube on your device. It's time to have fun and play around with the options offered by AmpliTube. To get Keith Richard's sound, you should go for a Fuzz pedal, which is a premium effect in AmpliTube. No problem, we've got some tips to get really close with the free version.
Amp :
Choose the free amp "Vintage Metal Lead". Set the Gain and Presence to 10 (don't be shy!), reduce the Bass knob down to 2, and adjust the Medium and Treble to your taste. Add some Reverb and here ya go!
Pedals :
Such a crunchy sound requires a "Noise Filter" pedal to tone down the «chiff» created by the high gain.
4. Start Jamzone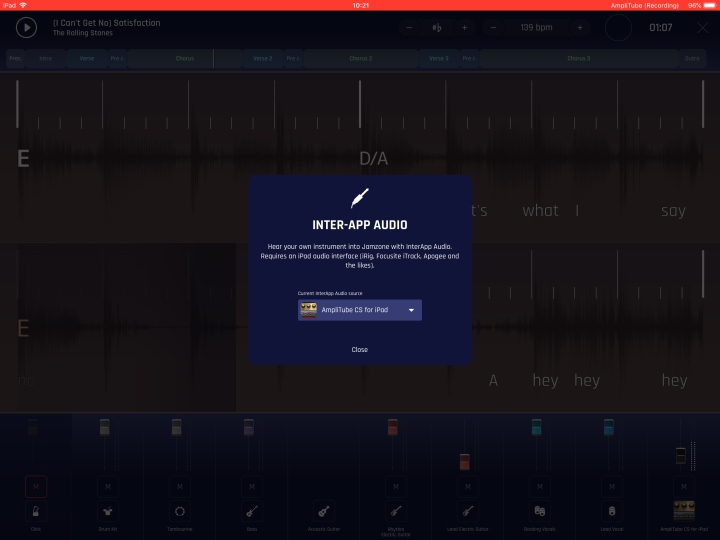 Go back to the home screen of your device, and launch Jamzone. Select Satisfaction.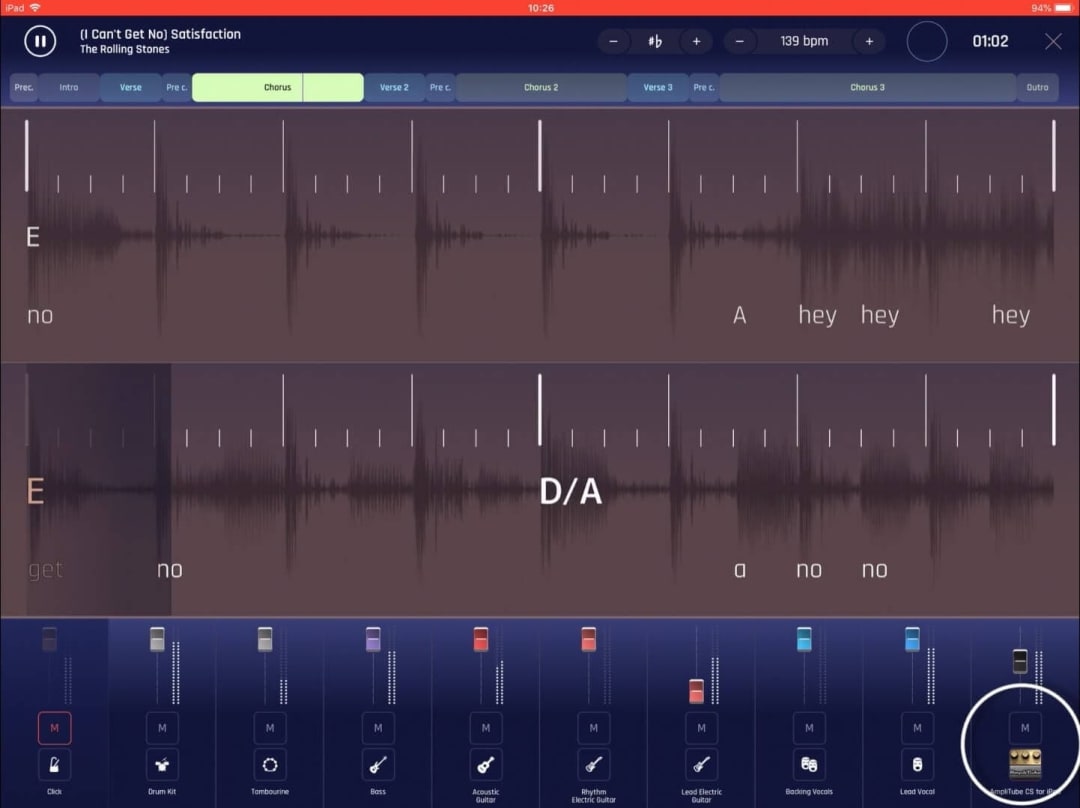 To use AmpliTube in Jamzone, tap on the instrument icon on the last track of the mixing console (called «Your instrument») and select AmpliTube in the menu. Adjust the volume of your instrument and let's roll!